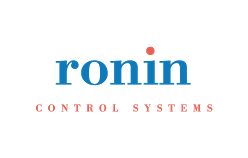 Ronin Control Systems
http://www.ronincontrols.com.au/
Ronin Control Systems is a privately owned Building Automation company in Melbourne, Australia. We specialize in deploying new and retrofit controls solutions for buildings and pride ourselves on delivering quality engineering, project management and sustainability technologies.
Regions Served
Offerings
Ronin deploy SkySpark as cloud hosted or on-premises to deliver a reporting mechanism and a continuous improvment tool.
Understanding local regulatory requirements such as NABERs, we aim to deliver tangible benefits to all stakeholders by taking a Triple Bottom Line approach.
Quick to recognise excess or inefficiency, our metering and monitoring solutions aim to reduce both emissions and costs whilst at the same time increasing comfort levels inside buildings.