#6943

Project Haystack Publishes September 2022 Issue of Connections Magazine!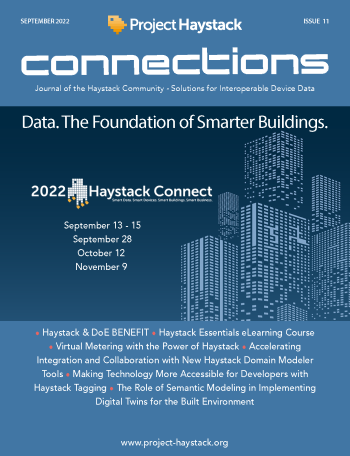 We are excited to announce the September 2022 edition of Project Haystack's Connections magazine is now available! The theme of this issue, "Data. The Foundation of Smarter Buildings.", emphasizes the fundamental and essential role data now plays in building operations and management.
This 11th issue of the magazine features 89 pages of pertinent content exploring the vital work of the worldwide Project Haystack Community including articles on the new Haystack Essentials eLearning Course, Virtual Metering, Accelerating Integration and Collaboration with Domain Modeler Tools, Making Technology More Accessible for Developers, the Role of Semantic Modeling in Implementing Digital Twins, and much more!