#6420

Project Haystack Publishes January 2022 Connections Magazine!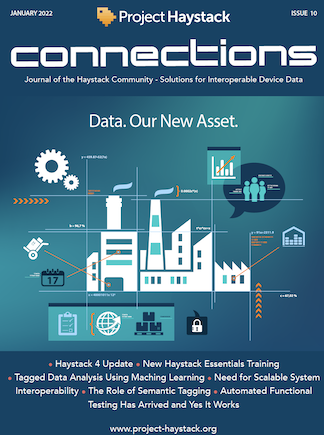 We are excited to share that the January 2022 issue of Project Haystack's Connections magazine is now available! Inspired by the challenges faced over the past two years and how the industry has learned to move forward with an increased focus on what matters most, the theme of this edition is "Data. Our New Asset."
This 10th issue of the magazine contains a remarkable 73 pages of relevant content, including articles on Haystack 4, new Haystack Essentials Training, Project Haystack's Role in ESG, Automated Functional Testing, and much more. We hope you will take the time to explore this valuable resource.