#6382

SkyFoundry Announces Enhanced Capabilities for Calculating, Tracking & Reporting Greenhouse Gas (GhG...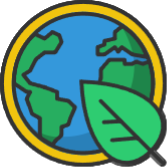 Earlier in 2021, SkyFoundry introduced the all new GhG App as a standard SkySpark feature. The GhG App integrates with online data resources to make it easy to quickly configure location-specific emission factors to accurately turn energy consumption data into GhG equivalents which are then available for use in visualizations, reports, KPI's and analytics. The App presents GhG performance in a wide range of engineering and "societal" metrics, i.e., miles driven, trees planted, smartphones charged, and many more.
We received quick and positive response to the GhG App and now, after input from energy and sustainability professionals, we are excited to announce a new release of the App that captures that valuable input from our worldwide user community.
Key new features include:
GhG values calculated and visualized with the same resolution as your meter data, whether that is 15-minute interval data or more frequent meter readings. This is especially important as more and more facilities adopt use of multi-source energy including renewable resources.
GhG Emissions can now be visualized as the total for each emission source or meter in addition to each site providing more flexibility to analyze emission data.
Users can now select a baseline of a previous month or previous year to analyze emission performance.
A new built-in view makes it easy to display equivalent emission values of the supported societal metrics in a card format.
New chart customization options supported in all GhG charts
New Conversion Factor Resources: A number of predefined emission factor models have been added to the Greenhouse Gas Service based on published data from the UK Government and British Columbia Provincial Government.
For more information, click here to read the full press release.
Or, read the white paper for a more detailed review of the SkySpark GhG App.