#5958

SkyFoundry Introduces New App to Calculate, Track and Report Greenhouse Gas (GhG) Performance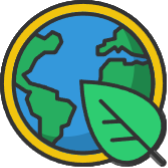 We are excited to introduce a new SkySpark App focused on Greenhouse Gas Performance. The new GhG App allows greenhouse gas emissions to be easily calculated from energy consumption data.
Read the official GhG App Press Release here
The GhG App provides the ability to look up emission-source data available online from government agencies to simplify the configuration of location-specific emission factors to enable accurate GhG calculations. Examples of online resources that have been integrated include the US Environmental Protection Agency Emissions & Generation Resource Integrated Database (eGrid) for individual eGrid subregions (searchable via zip code or individual states/territories), and the US Environmental Protection Agency Emission Factors Hub for Natural Gas and Propane. If a source for a specific location or fuel type is not available via an online resource, an emission source and conversion factors can be defined manually. Once an emission source is created, it is easily associated with the device that measures consumption data, such as an electric meter or gas meter.
SkyFoundry has invested in the development of the GhG App to support the growing need to address sustainability and Environmental Social and Governance, or ESG-related policies. ESG issues are increasingly seen by shareholders as an indicator of a company's future success and are now a core component of the annual reports of most public companies. Key elements of the E portion are directly related to energy use in the built environment—and greenhouse gas tracking and reporting are now essential requirements.