#5794

SkyFoundry Insider Apr 2021: Cards – New Data Visualization Option & New Notification Features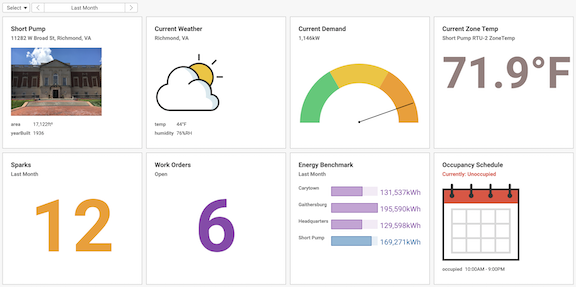 In this issue of the Insider, we are excited to highlight major enhancements included in the latest release (3.0.28) of SkySpark. First, we highlight our newest presentation feature we call Cards. Cards make it easy to create customized dashboards of operational data and performance metrics. Cards bring easily configurable dashboarding to SkySpark to provide easy-to-understand summaries of key operational metrics with both live and static data.
Other major enhancements include a suite of new features that streamline the setup of notifications – automatically emailing essential information to users based on their specific areas of interest or job responsibilities.