#5518

Haystack Magazine Fall 2020 is Now Available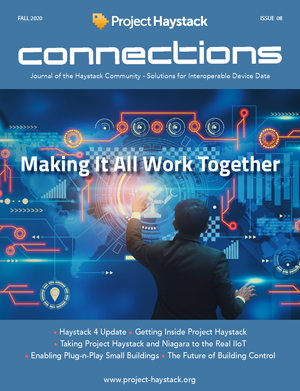 We are excited to inform the community of the publication of the Fall 2020 issue of Haystack Connections magazine.
The latest issue further demonstrates how the Haystack community has continued to solidify the value brought by its widely adopted open-source methodology for semantic tagging in the built environment. Facility owners, operators, managers and service companies recognize that a standardized approach to semantic data modeling is key to overcoming the hurdles related to effectively using the data produced by the built environment to achieve truly intelligent, efficient facilities.
The Fall 2020 issue consists of articles, conversations and updates from Project Haystack members and supporting companies from around the world. Check it out at this link