#5181

SkyFoundry's SkySpark® Everywhere™ Receives 2020 Connected World IoT Innovations Award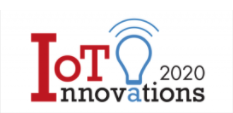 We are excited to announce that SkyFoundry has received the Connected World IoT Innovations Award for SkySpark® Everywhere™. This award recognizes the innovation and growing adoption of SkySpark Everywhere deployed in embedded hardware devices to address IoT applications that require compute-at-the-edge, as well as the cloud.
SkySpark Everywhere has been designed from the ground up to be able to be embedded in small, low-cost IoT devices, as well as operating at the server, PC and cloud level. The unique distributed architecture capability of SkySpark Everywhere provides customers with a true edge-to-cloud data architecture, providing the full feature set at all levels of the architecture, including data collection, storage analytics and control.
SkySpark Everywhere™ has seen growing adoption in embedded applications with product announcements from Belimo, Intellastar, Anka Labs, Lynxspring, Kodaro, Optec, AFM.IO and others.
We are excited and honored to see SkySpark Everywhere recognized for its ability to address one of the most significant challenges in the IoT – the fact that the IoT requires a distributed computing approach and applications cannot be fully addressed only through cloud-based applications. Many applications can only be achieved by be performing advanced functions at the edge – where equipment systems are operating in real time. It's simply not possible, cost effective, or desirable to be required to send every piece of data from every device to a cloud platform before value can be derived from the data.
Read the full announcement on the Connected World Awards at this link