#5149

Project Haystack Publishes Connections Magazine Spring 2020 !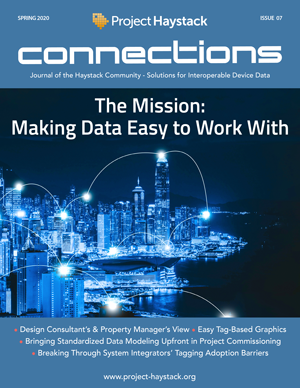 As a founding member and active supporter of Project-Haystack.org, we are excited to inform the community that the Spring 2020 issue of Haystack Connections magazine has been published.
With theme of Making Data Easy to Work With this issue includes over 60 pages of content from the worldwide community of engineering professionals, systems integrators and end users that have embraced Haystack as the standard for making the data from their facilities and equipment systems interoperable across diverse applications. The wealth and diversity of articles demonstrates the momentum of the Haystack standard and the community that is working together to address the challenge. We encourage our readers to explore this informative publication.
Find the Spring 2020 issue of Haystack Connections at this link